On a cloudy, cold day I decided to hike to Big Wave Bay Beach from Chai Wan, the final stop (eastern side) on the Island Line.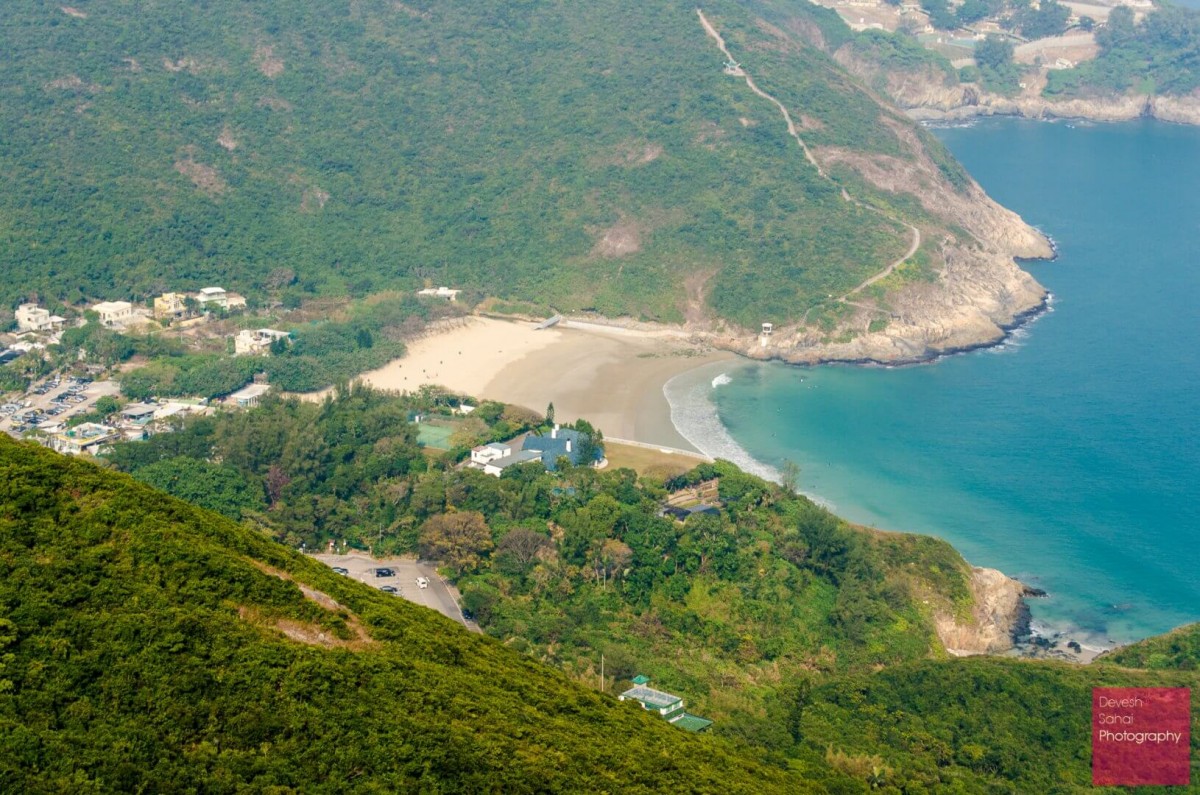 Hike It To Big Wave Bay Beach
If you're wondering – are there any easier ways to get to Big Wave Bay? Yes, there are. Take a Red Mini Bus, or the number 9 bus from Shau Kei Wan. However, if you want to work those leg muscles, why not hike it?
One of the most popular hikes to Big Bay Bay Beach is via the Dragon's Back Hike. Although approaching the beach from the Chai Wan may be more difficult, it's also more secluded. Don't get me wrong, Dragon's Back is great. But if you've already done it, I highly recommend hiking from Chai Wan.
Chai Wan to Big Wave Bay Beach
The hike from Chai Wan to Big Wave Bay is pretty straight forward.
Take the MTR to Chai Wan station and take exit A.
Walk out of the mall towards the footbridge, and towards the Youth Centre.
From the Youth Centre, take a right and go down the ramp.
At the end of the ramp, take a left and walk towards the Wan Tsui Road.
Cross Wan Tsui Road and start walking up on Lin Shing Road.
Walk straight all the way up to the Cape Collinson Crematorium.
This is where the climb begins. Take the stairs all the way up to road in the middle of the crematorium.
Walk around and the bend, and at the second bend, take the next flight of stairs towards the Pottinger Peak Country Trail.
At the end of the stairway, you'll see a small park. Take a break, you've earned it.
From the park, continue on the Pottinger Peak Country Trail.
Within 20 metres, you'll see a sign pointing you towards Big Wave Bay Beach. Don't take it, unless you're in a hurry to get there. If you want beautiful views of the south side, keep walking straight.
Carry on this path for another 10-15 minutes until you see the sign for Big Wave Bay Beach on your right. Now turn and follow this path till the beach.
Photos Of The Hike
Big Wave Bay Beach Aerial Video
I made a short video along the way, and while at the beach. Big Wave Bay is one of the nicer beaches on Hong Kong island in my opinion.
There you have it. It's a really easy and quick hike. The only tough part is the beginning with all the stairs. Other than that, the hike is a breeze. It's more like a walk.
I highly recommended hiking from Chai Wan to Big Wave Bay for those who want to go to a beach, and get some cardio done along the way.
---
---
---
You might also like
---