Helsinki may seem like a small city but it's full of surprises. There are several things to do in, and around the city. In this blog post, we have highlighted our list of top things to do in Helsinki during winter or summer. The list is a mix of day trips and attractions located in the heart of town and should enable you to experience the best of what Helsinki has to offer.
Getting around in Helsinki
It's easy to get around Helsinki on foot or by tram. It's always a good idea to stay in the heart of the city (close to the central train station). We stayed at Hotel Indigo, which was a few metres away from the tram stop. The tram is well connected to many of the attractions such as the Market Square and the Uspenski Cathedral.
We highly recommend getting the Helsinki Card which provides unlimited access to public transportation in the city including the ferry to Suomenlinna Sea Fortress. In addition, the Helsinki card gets you free entry and discounted entry to over 25 top attractions, and saves time tons of time. You can buy a 1, 2 or 3 days pass and save money getting around the city.
The Helsinki Card is your all-in-one ticket to over 25 top attractions. It has been designed to simplify your sightseeing experience, saving you both time and money by removing the hassle of carrying around spare change and having to purchase multiple tickets.
It includes free entry to 20+ attractions, tours, and museums, and discounted entry to 22 extra attractions, tours, and experiences.
Where can you use The Helsinki Card?
Unlimited journeys on Helsinki's public transport network of buses, trams, metro, local trains and Suomenlinna ferry
Suomenlinna Sea Fortress Entry
Helsinki Panorama Sightseeing Bus Tour
SkyWheel
SEALIFE Helsinki
Flytour Helsinki
City Sightseeing Hop On Hop Off Bus Tour
Rock Church
Island Hopping
The Beautiful Canal Route (May – September)
Get The Helsinki Card Now
Here are our top things to do in Helsinki, summer or winter.
1. Visit Helsinki Cathedral and Senate Square
The Helsinki Cathedral stands in the middle of Senate Square and is probably one of the most photographed buildings in Finland. If you are visiting in December, try the Christmas goodies which are sold at the numerous pop-up stalls at Senate Square.
2. Visit the Suomenlinna Sea Fortress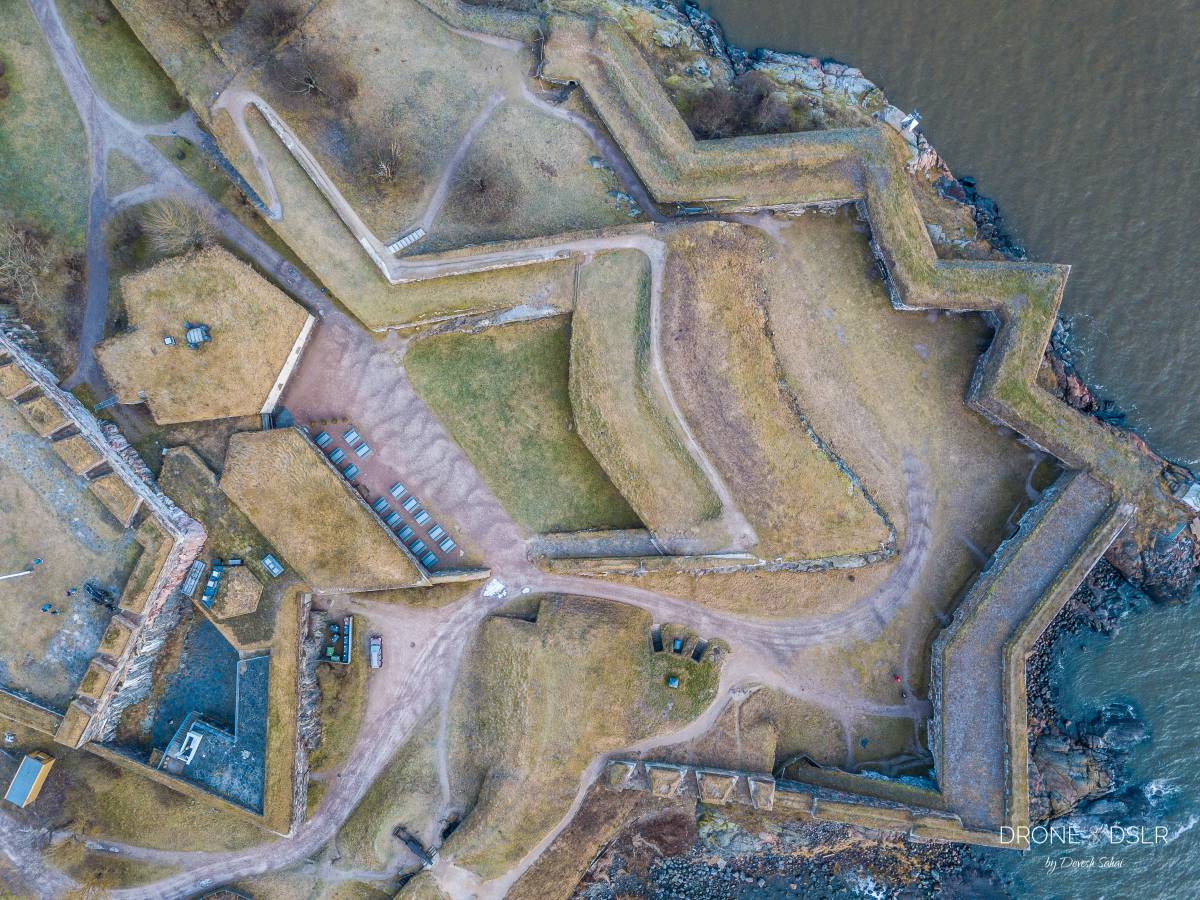 The Suomenlinna Sea Fortress (entry included in The Helsinki Card) is, in our opinion, Helsinki's top tourist attraction. Founded in 1748 on a cluster of islands off the coast of Helsinki, it was added to the UNESCO list of World Heritage sites in 1991. The island is not only convenient to get to from Helsinki but also easily accessible by foot with quite a few things to do.
You can spend an entire day walking around the island, discovering its museums and restaurants. View the complete guide to Suomenlinna Sea Fortress in this post.
3. Discover Market Square
Located near the Helsinki Harbour, Market Square is the city's main town square. Quaint pop-up shops that sell Finnish handicrafts, cheese and meats, Gloggi (during winter) and souvenirs fill the area. We probably visited Market Square the most during our stay in Helsinki.
4. Admire The Uspenski Cathedral
The Uspenski Cathedral is unlike any cathedral that we've ever seen. With a stunning redbrick facade and golden cupolas, the architecture of this cathedral has a clear Russian influence. Completed in 1868, the Uspenski Cathedral is the largest orthodox church in Western Europe.
5. Take a Day Trip to Porvoo
Porvoo is one of the six medieval towns of Finland. Its charm and quaintness will make you fall in love with it almost immediately. Colourful houses by the river, little boutique shops, and beautiful cafe's that offer mouthwatering desserts. Take your time to explore Porvoo's Old Town on foot.
Located only a 50-minute bus ride from Helsinki, Porvoo offers a quiet retreat and makes for a great day trip.
Don't miss the famous Runeberg's Cake named after the Finnish Poet Johan Ludvig Runeberg.
How to get there: You can catch the bus to Porvoo from Kamppi Bus Station in Helsinki. The frequency is quite high and the tickets can be bought online. You can read about how to make the best of your day trip to Porvoo in this post.
6. Book A Day Trip To Tallinn
The neighbouring country of Estonia is only a short cruise away from Helsinki. Depending on your flexibility, you can either take a day trip to Tallinn or go on a one-way ticket.
The journey by cruise ship or ferry takes about 2 hours and is probably the most fun way to get to Estonia. I would advise that you buy your tickets from Helsinki to Tallinn online. It's far more convenient.
And if you want to spend more time in Tallinn, you can opt for a 3 day/2 night itinerary that includes the cruise tickets, and sightseeing passes.
7. Swim in the Hot Sea Pool at Helsinki Allas
The Allas Sea Pool is near Market Square and is open all year round. This is a marine spa where you can experience a Finnish sauna, swim in one of their three pools, or even dine in their cafe. Recharge your senses and spend a day relaxing with your family while overlooking the Baltic sea.
8. Enjoy a Finnish Meal
Finland can be quite a treat if you are a foodie and Helsinki has some amazing restaurants. Our favourites were:
Restaurant Savotta
A Finnish restaurant which is so popular that we had to make a reservation several weeks in advance. Located right opposite the Helsinki Cathedral, this restaurant serves lip-smacking local food and has a very cosy ambience.
Address: Aleksanterinkatu 22, 00170 Helsinki, Finland
Phone: +358 9 74255588
Shelter
Located near the Uspenski Cathedral, Shelter serves modern Finnish cuisine and great cocktails. We recommend their tasting menu where each dish is carefully prepared by their chefs and is kept a secret until served. Dining here was an amazing experience.
Address: Kanavaranta 7, 00170 Helsinki, Finland
Phone:+358 9 666118
Muru
This was the first restaurant that we ate at in Finland and were pleasantly surprised by our experience. Muru, in our opinion, serves the best truffle ravioli!
Address: Fredrikinkatu 41, 00120 Helsinki, Finland
Phone: +358 300 472335
9. Enjoy Linnanmaki Amusement Park
Located only 4 km away from the centre of Helsinki, Linnanmaki Amusement Park has something for all ages. If roller coasters and games interest you then you must make Linnanmaki part of your itinerary.
Your Helsinki Card gets you free entry to the park and the Panorama Tower, as well as nine free amusement rides for children.
10. Discover peace and quiet at the Kamppi Chapel
The Kamppi Chapel of silence came up in 2012 for residents to retreat and reflect. It's a windowless structure with minimal interiors. The chapel unlike others does not hold any ceremonies or masses. It offers complete silence and is perfect for anyone who wants to clear their mind.
More details about this unique chapel can be found here.
Accommodation in Helsinki
Here are a few centrally located options for accommodation in Helsinki:
A 4-star property located within walking distance from a tram stop, and a 15-minute walk from Market Square. We loved our stay here and would recommend this hotel.
Located in the main shopping area, and 5 minutes walking from Senate Square, Kamp is the most centrally located hotel. This luxurious property has great reviews on TripAdvisor and Booking.com.
Katajanokka is another good hotel located close to the Uspenski Cathedral. It even has a tram stop located just outside the property that brings you to the centre of the city within a matter of minutes.
Or check out these amazing hotel deals in Helsinki.
We hope you enjoyed reading our recommendations. if you need more help planning your trip to Finland, do check out some of the other blogs on Finland.
---
---
You might also like
---